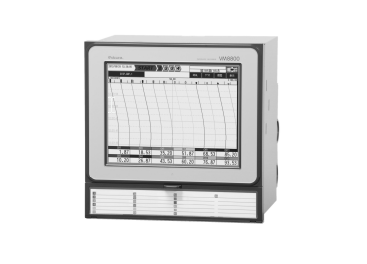 VM8800A
PAPERLESS RECORDER
This is a paperless recorder that displays measured data on the TFT-LCD in real time and stores data in CompactFlash.
The type of input such as thermocouple, RTD, D.C.
voltage (current), etc. can be arbitrarily set to 48
channels at the maximum.
The data stored in Compact Flash card can be
regenerated on the screen, and the use of supplied support software allows the data to be regenerated on a PC screen.
READ MORE